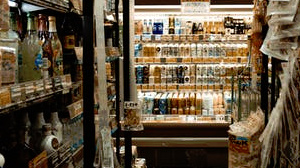 American consumers have the right to a safe food supply, to products that don't endanger them or their families, to products that are advertised honestly, and to be treated fairly by businesses they deal with whether those businesses offer products or services.  When companies violate this trust, the Elliot Firm brings suit to compensate those who have been harmed, to punish the lawbreakers,  and to help make sure that the unlawful conduct doesn't occur again.
False advertising
False advertising is "Any advertising or promotion that misrepresents the nature, characteristics, qualities or geographic origin of goods, services or commercial activities." (Lanham Act, 15 U.S.C.A. § 1125(a)).
This includes advertising that is explicitly false and also advertising that includes true statements that are intended to mislead the consumer. Sellers who falsely advertise their products may be liable to consumers for the difference in value between the product as advertised and as it actually is; in some cases, this may be the entire purchase price.
The Elliot Firm has successfully represented consumers asserting false advertising claims against manufacturers who misrepresented their products as "all-natural" when they contained artificial ingredients, manufacturers who concealed the fact that their food products were artificially flavored, and herbal weight loss "nutritional supplement" manufacturers who were selling products that included dangerous ingredients and that did not provide the health benefits they claimed.
If you suspect that a product you purchased was falsely advertised, contact the Elliot Firm to discuss bringing suit to compensate consumers and stop the illegal activity.
Proposition 65 — dangerous chemicals in products
California's Proposition 65 helps to ensure that California consumers are not exposed to dangerous chemicals without warning. Some manufacturers, however, include dangerous chemicals in their products, and expose consumers to those dangers, without giving customers the legally-required warning.  Some of the chemicals that manufacturers commonly fail to warn consumers about include:
Lead
Mercury
PCBs
Acrylomide
Acrylonitrile
Arsenic
Dichloroethane
Trichloroethylene
Petroleum hydrocarbons
Certain pesticides
and many others.
You can search the State of California Proposition 65 list of chemicals here:
http://oehha.ca.gov/proposition-65/proposition-65-list
If you purchased or know of a product that contains any of these dangerous chemicals, contact the Elliot Firm. The Firm can help you enforce Proposition 65 and collect a percentage of any fine that the wrongdoer pays.
Robocalls and spam texts 
The Telephone Consumer Protection Act
Robocalls, text message spam and other abusive telemarketing isn't just a nuisance, it's also against the law.  You can protect your rights and others by making these scam artists pay you for your trouble.
Most consumers don't know that telemarketing robocalls to cellular and residential lines require not only consent but "prior express written consent." In 1991, Congress passed the Telephone Consumer Protection Act ("TCPA"), which strictly prohibits most autodialed, automated, or prerecorded calls and text messages to cellular and residential phones made without the prior express consent of the called party. The TCPA makes it unlawful for any person to make any call other than a call made for emergency purposes or made with the prior express consent of the called party using any automatic telephone dialing system or an artificial or prerecorded voice. These prohibitions apply to both voice calls and text messages, and consumers may recover statutory damages of $500 for each violation and $1,500 for each willful violation.
The Elliot Firm is currently investigating potential TCPA violations, including unsolicited text messages and automated or prerecorded calls to consumers' cellular and residential phones, and has already brought several such cases.
If you have received an unsolicited call or text message you may be entitled to compensation up to $1500 per call.  If you would like to discuss your potential case, please contact the firm.
Bank Overdraft Fees
Major American banks were caught deliberately maximizing the overdraft fees they charged their customers, by re-ordering checks drawn on those accounts, illegally inflating the banks' profits at the expense of innocent customers. These cases have recovered over $500 million for consumers.  The Elliot Firm is continuing to investigate banks regarding this practice.
Hidden fees in credit cards, bank statements, debt collection, and other consumer transactions
Credit card companies, as well as other financial institutions and debt collectors, have previously tried to conceal new fees from customers, charging the consumer's accounts but not telling the customer. Some of these fees are merely deceptive; others are illegal. In one case, the court ordered Visa and MasterCard to return $800 million to cardholders for failing to disclose a hidden fee.